The Doctoral Schools of UGent wanted an online onboarding track for starting PhD students. They saw this as a learning path (ca. 2 hours duration in English), integrated in Ufora, the official online learning platform of UGent. They wanted to create this learning path to provide starting PhD students with all relevant information in a clear and inviting way. This information was already there at the time of the request, but was scattered across the various websites.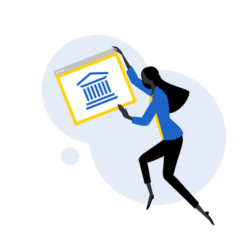 D-teach enjoyed working for UGent, with whom it has had a warm relationship since the start of d-teach. d-teach analysed all the information and created both a storyboard and a script. The e-learning was further developed on this basis. A great collaboration!
Click here if you want to know more!
Project lead:
More info?
Contact me via lieselot.declercq@d-teach.com.
See you soon!